Home
>
FAQ
>
Product FAQ
>
Specification & Dimension of Top Loaded Pulse Pleated Filter Cartridge/KTMT Filter
Specification & Dimension of Top Loaded Pulse Pleated Filter Cartridge/KTMT Filter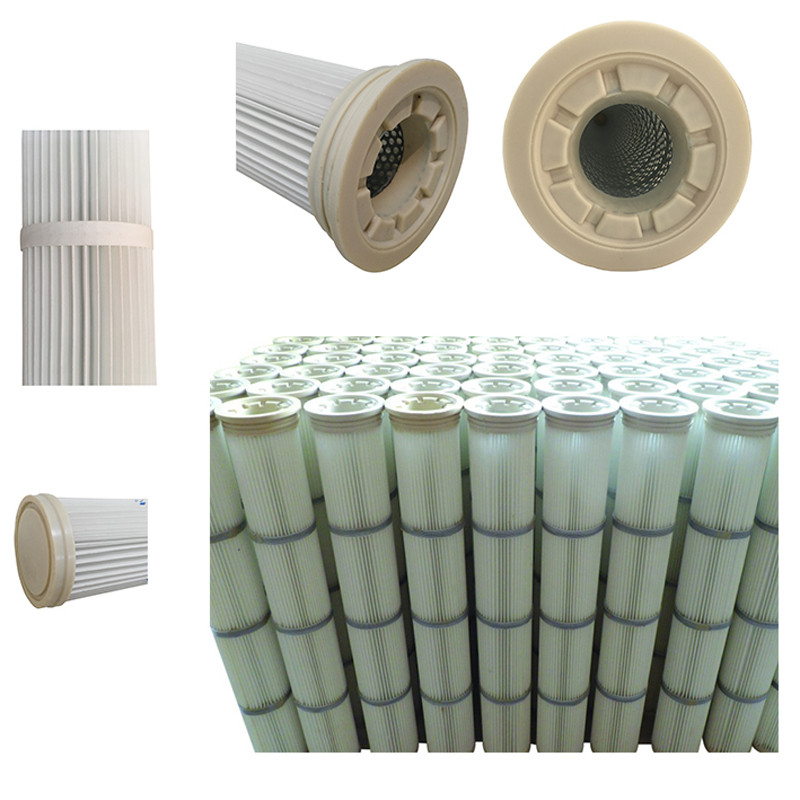 Top Loaded Pulse Pleated Filter Cartridge
Top Loader Pulse pleated filter cartridge provides an alternative to conventional filter bags
providing increased air flow. The top loader cartridges can be installed in existing bag house dust
collectors by way of easy clean side installation.
standard structure:
Top cap

Molded Polyurethane (PU)-soft

Sealing ring

Rubber or good-grade silicone

Inner mesh

galvanized steel or stainless steel

Outside straps

Glued or ultrasonic weld strap

Closed bottom cap

Molded Polyurethane (PU)-soft

Filter media

100% filament spinning spun bonded polyester

Operating temperature

107℃

No metal parts touch with the dusty gas
Optional after-treatment:
PTFE, anti-static, waterproof and anti-oil treatment.
Application:
It is suitable for air filtration of dust and fumes from cement, metal/aluminum, food & beverages,
wood work, chemicals, powder coating, plasma/laser cutting, sand blasting, textiles, welding and casting.
Optional after-treatment:
PTFE, anti-static, waterproof and anti-oil treatment.
Application:
It is suitable for air filtration of dust and fumes from cement, metal/aluminum, food & beverages,
wood work, chemicals, powder coating, plasma/laser cutting, sand blasting, textiles, welding and casting.
Specification
| | | | | | | |
| --- | --- | --- | --- | --- | --- | --- |
| | Cover Material | Tube Sheet H.D (mm) | Top Cover O.D (mm) | Bottom Cover O.D (mm) | Filtration Surface/1m | Filtration Surface/2m |
| KTMT 133 | Polyurethane | Φ133 | φ142 | φ120 | 2.0㎡ | 4.0㎡ |
| KTMT 153 | Polyurethane | Φ153 | φ160 | φ140 | 2.1㎡ | 4.3㎡ |
| KTMT 159 | Polyurethane | Φ159 | φ169 | φ145 | 2.3㎡ | 4.6㎡ |
| KTMT 162 | Polyurethane | Φ162 | φ169 | φ150 | 2.3㎡ | 4.6㎡ |